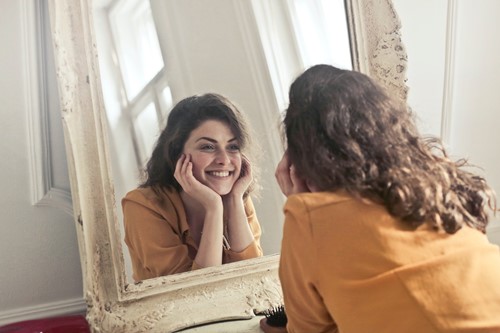 Have you ever rearranged your furniture, and it instantly improved your mood? Or do you feel happier since you bought that new couch? For many of us, our homes have a significant impact on our well-being. If your house is messy, it may cause you to feel stressed. If your home is tidy, you may have a sense of calm and peace.
It may sound like a surprise, but home renovation projects can drastically improve our moods. Here are a few pointers on how a home renovation project can boost your mood and improve your well-being.
Natural Light
While this isn't true for all home renovation projects, some of them add more natural light to your property. Not only can this add vibrant positivity to any space, but it also means you'll be using less artificial light. Additionally, studies show that sunlight can actually increase our energy levels. That said, installing a new window or upgrading your blinds can help you feel more energized and alert. As this lighting can impact your mood, it can be very beneficial for your mental health. Also, if you work from home, this boost in energy can take your productivity to the next level.
Calming Spaces
If you work remotely, you may be focused on building a new home office. If you're like most people, you try to have this office in a quiet space. But with daily distractions and only so much room to work with, that can be a serious challenge. This may be the reason you want to build a home office in the first place. Try to find an area with plenty of natural light, enough outlets and a good bout of room to get up and stretch when you need to take a few breaks. This is a practice you can bring into other facets of the home that may need a little tranquility. You could also try removing excess screens and things that would further distract you from the room's purpose. Next, you'll want to decorate with calm and soothing tones. Earthy notes of brown and green have been known to help individuals feel more grounded and relaxed. After finding the ideal area and completing the project, this space can do wonders for your well-being, including your productivity. These calm areas can also decrease stress, promote high energy levels and even lead to a more organized home.
Storage Spaces
Once you've found your space and gotten as much natural light as you'd like, try organizing. Ensuring that everything has its place can remove certain stressors from your everyday life. Cubbies, built-in bookshelves, shelving units, cabinets, drawers, etc. are all great ways to store a few extra items. If you're feeling artistic, you can always add colors that either match the wall or compliment it to ensure that your storage space stays congruent with the rest of your design. Adding items by color can also give you a more relaxed yet exciting artistic flare.